A study to better understand the link between RBD & Parkinson's disease
In February 2021, the Luxembourg National Sleep Survey was launched to find out how many people in Luxembourg have rapid eye movement (REM) sleep behaviour disorder (RBD). Researchers aim to investigate the link between RBD and Parkinson's disease in more details by closely monitoring a group of participants affected by RBD. Learning more about the early signs and risk factors of the disease and its evolution in this way may ultimately improve diagnosis at an earlier stage allowing for an earlier and thus more efficient treatment.
Step 1: The online survey
This first step – a 10-minute online questionnaire – took place between February and June 2021. Almost 16,000 (7,318 women and 8,603 men) complete responses from Luxembourg residents aged 54-76 provided researchers with detailed data on sleep quality. Questionnaires were filled in four languages: German (46%), French (41%), English (9%), and Portuguese (4%).
The gender distribution of respondents who provided a complete survey
The distribution of languages chosen by participants for filling in the survey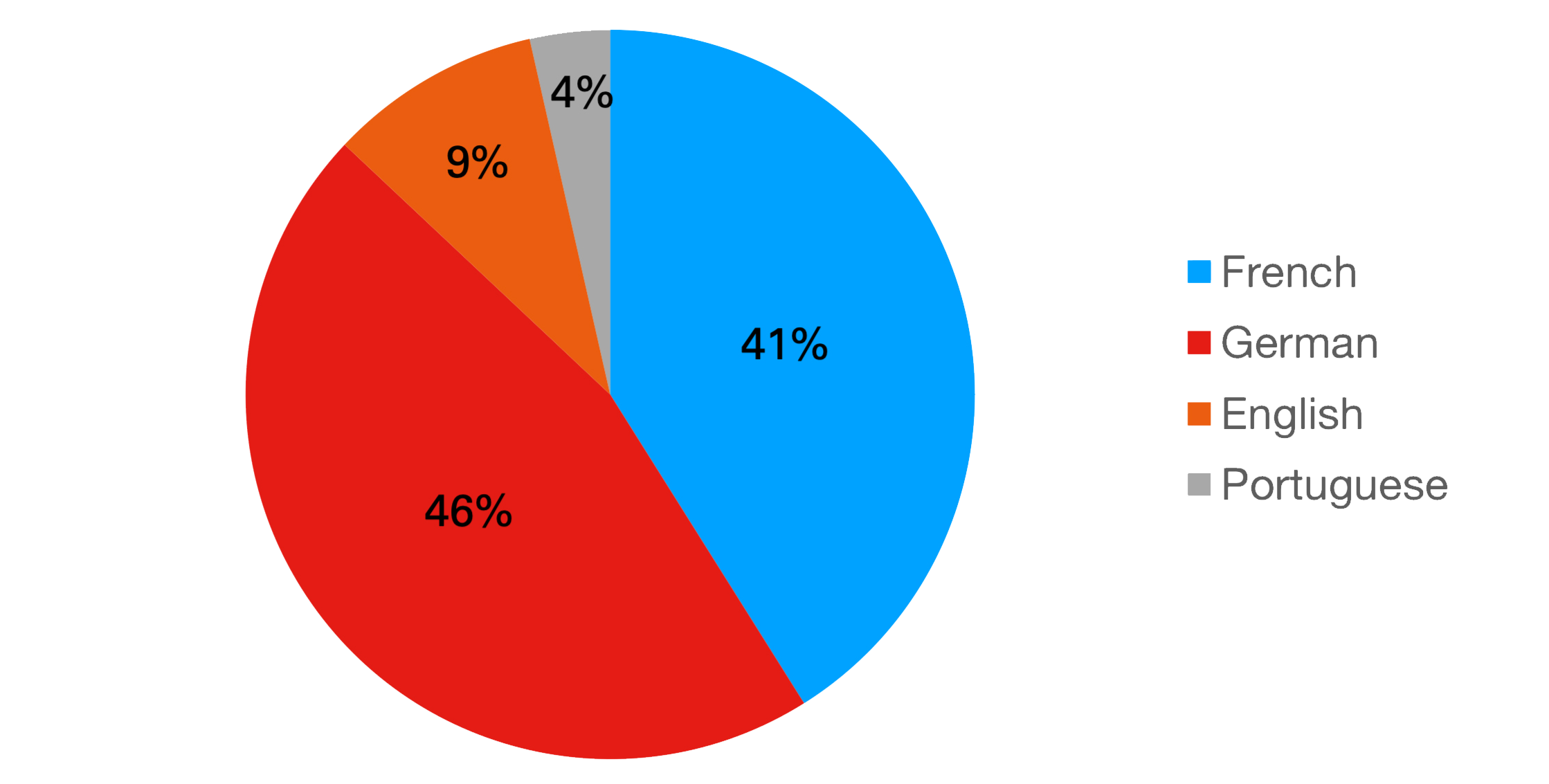 Steps 2 and 3: Telephone assessment, second questionnaire and smell test
The team analysed all the responses and contacted again almost 2,000 participants, whose answers suggested a higher probability for RBD. After a telephone assessment, 666 people were selected for the third step. This group received a smell test and a second questionnaire by post. Based on the results, the clinical team invited 176 participants for additional tests and neurological and neuropsychological examinations.
Steps 4 and 5: In-person assessment and polysomnography
If a clinical diagnosis of RBD is made during the in-person visit (step 4), the participant is informed about the option of polysomnography (step 5). Polysomnography is a comprehensive test used to diagnose sleep disorders. If this last exam confirms the diagnosis, the participant qualifies to enter the long-term part of the study which includes further examinations and annual follow-up visits. We do not provide any treatment to the participants but refer them to their treating physician.
How well do you sleep?
Thanks to the massive participation of Luxembourg residents, this study is one of the most extensive screening studies about RBD worldwide. It will provide helpful information about RBD and the prevention of Parkinson's disease.
Based on the questionnaire answers, 46% of the study participants declared having sleep disturbances. At least 22% of the participants reported having symptoms of RBD, and 13% had a high probability of having RBD.
Participants who responded that their sleep is frequently disturbed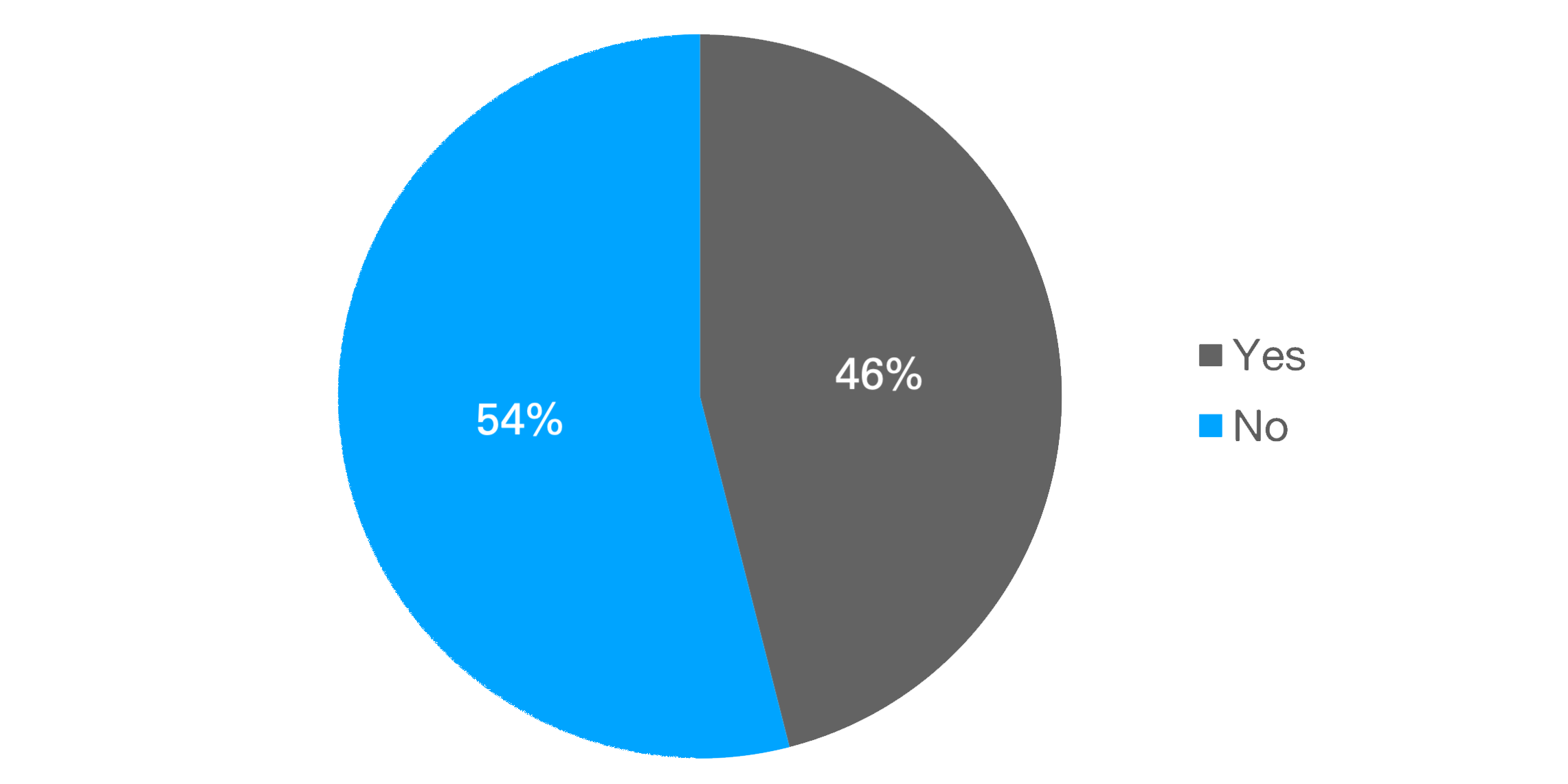 How can you treat RBD?
RBD can be treated with medication which can significantly reduce the symptoms and improve sleep quality. Multiple treatment options are available. Consulting a specialist and having a formal RBD diagnosis can set an individualised treatment plan based on your personal symptoms and medical history.
What is happening now?
In December 2021, the first participant was examined by polysomnography; since then, 80 participants have completed the exam.
At the end of February 2022, the first participant completed all the study steps at the clinic after the results from the polysomnography. Several other people should also soon benefit from this examination. Participants with probable RBD may profit from early access to existing treatments and future clinical trials to prevent the progression of neurodegeneration.
Many thanks to all the participants who took part in the online survey and the different steps of this study - your contribution in any step of the study supports sleep and Parkinson's disease-related research in Luxembourg!